Even if your rabbit is taking over your life, it doesn't have to look like it. ;)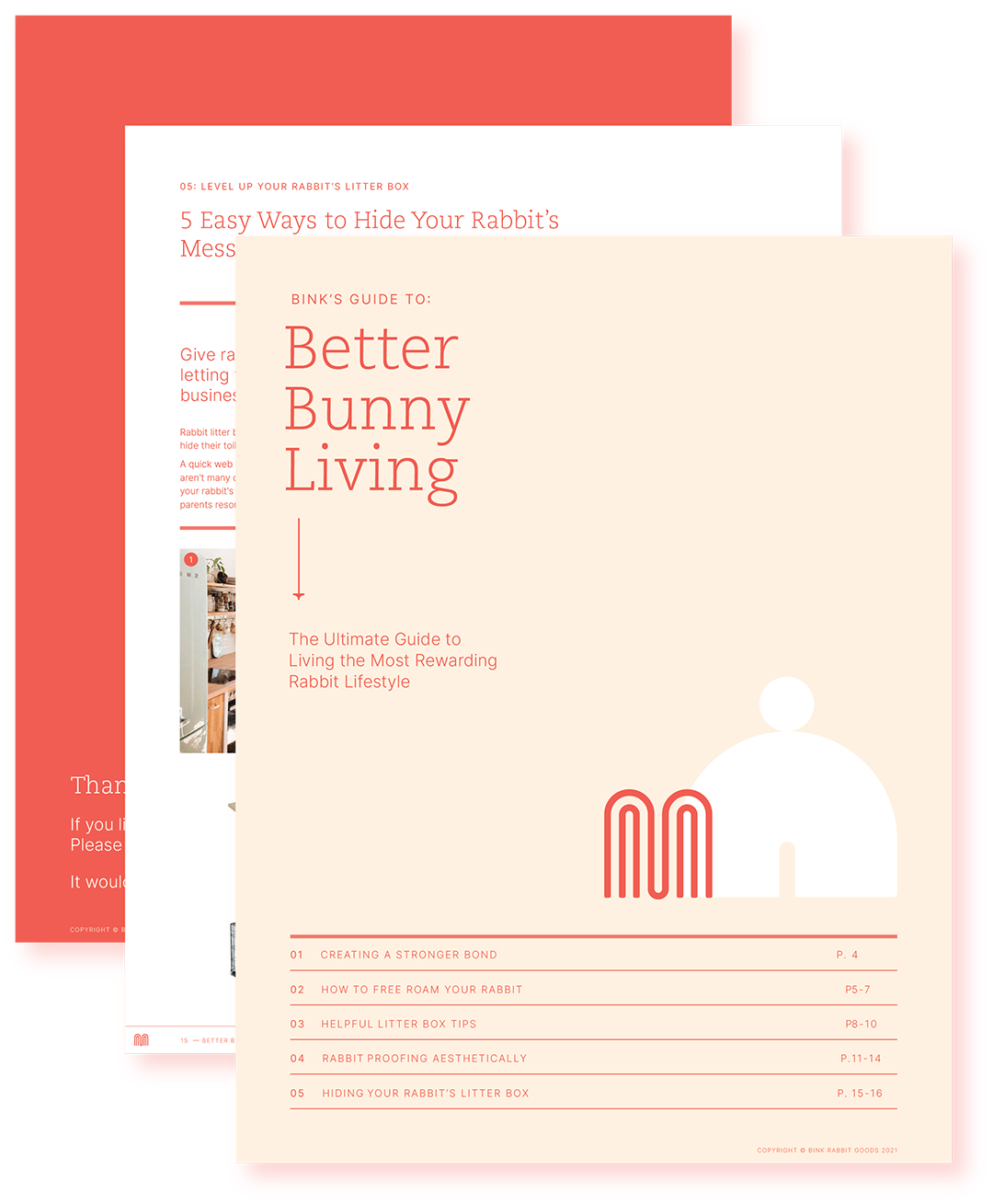 BINK'S FREE BUN-HOME GUIDE
Live with your bunny beautifully.
This comprehensive guide features unique strategies to help you live the most rewarding rabbit lifestyle, through the lens of an interior designer. 15+ pages of lessons learned. No more NIC grids or Xpens.

Consider it the holy grail guide to living with your rabbit harmoniously and beautifully.

Best part? It's free.

Chapters include...
01 CREATING A STRONGER BOND
02 HOW TO FREE-ROAM YOUR RABBIT
03 HELPFUL LITTER BOX TIPS
04 RABBIT PROOF AESTHETICALLY
05 HIDING YOUR RABBIT'S LITTER BOX